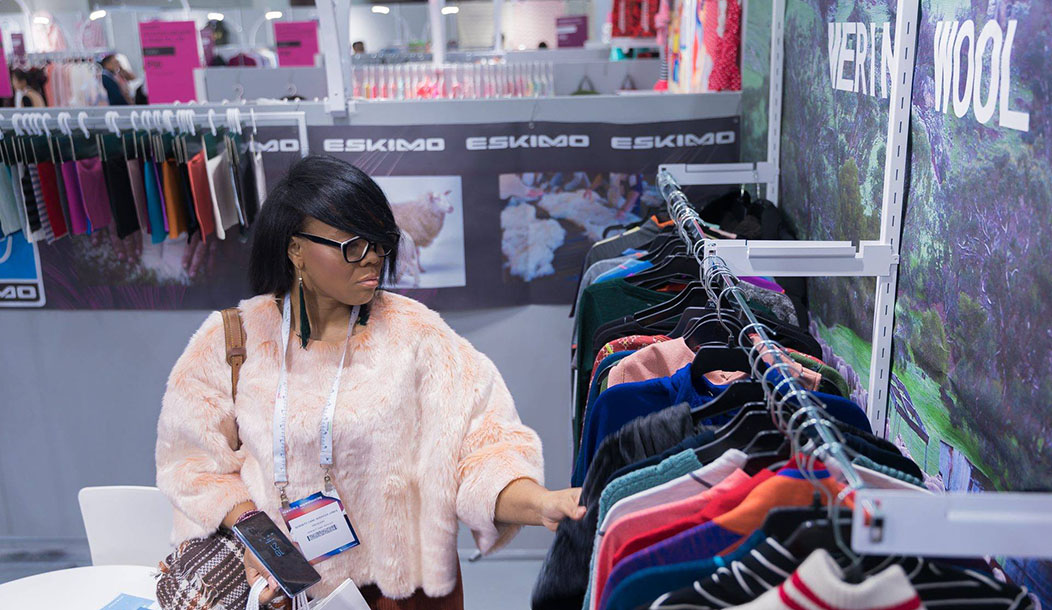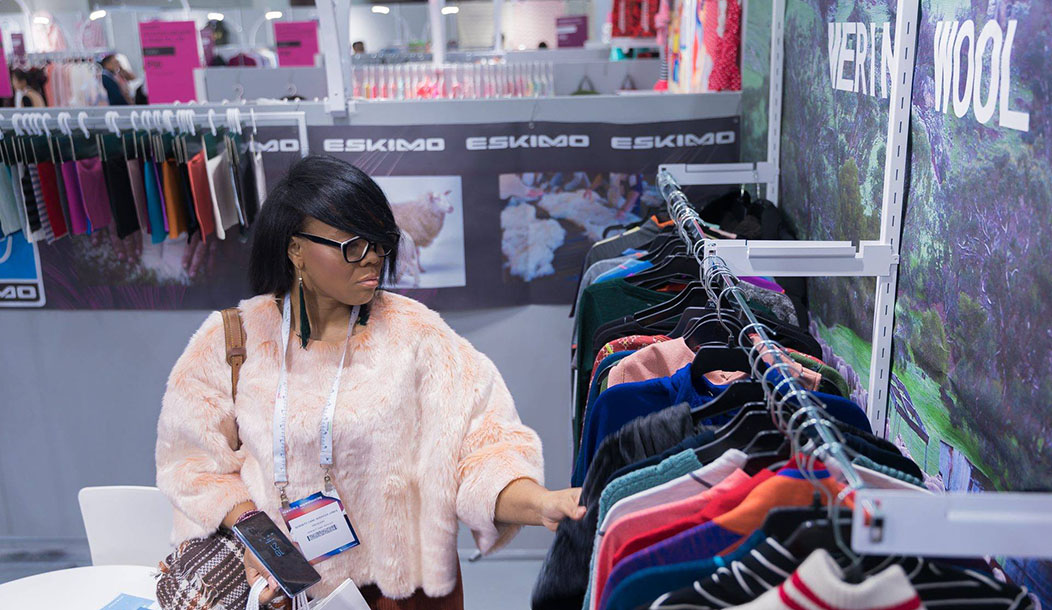 It's about to be a new year and you might be thinking about fashion trade show participation. If that's the case, here's a list of fashion trade shows for 2019:
Fashion Trade Shows- Sourcing
Source fabrics and trims, attend business seminars, meet factories, sample makers, printers, and all kinds of production-focused industry folks. These are shows you attend for free.
DG Expo: DG Expo offers a textile and trimmings exhibit for designers and retailers. The expo also offers seminars on business growth and textile classes. The expo hits New York January 15th and 16th, 2019, Miami March 25th and 26th, 2019, Dallas April 3rd and 4th, 2019, and Chicago August 27th and 28th, 2019.
Texworld USA: Texworld USA is North America's largest sourcing event for designers, fabric buyers, and merchandisers consisting of products ranging across the entire spectrum of fabrics. The next Texworld USA is scheduled in New York January 21st-23rd, 2019.
Sourcing at Magic: Sourcing at Magic is a fashion-sourcing event where attendees have access to global resources and receive insight into trends and information regarding inventive technology and the industry. It takes place February 4th-7th, 2019 in Las Vegas.
Kingpins: Kingpins offers a tightly selected list of vendors including denim and sportswear fabric from all over the world. The show happens in various cities, with the next show in Amsterdam April 10th-11th, 2019.
Indigo/ Premiere Vision: This show brings 125 exhibitors including design studios, bookshops, and trend bureaus while showing designs for prints, embroideries, knits and more. Indigo New York will be January 15th-16th, 2019.
L.A. Textile Show:  This show is the fashion industry's premier West Coast destination for textile, design, and production resources from around the globe. Showcasing hundreds of international fabric collections and design services, the caliber of resources and fashion direction is presented with the West Coast's contemporary and lifestyle designers in mind. They also have a sourcing pavilion for finding factories and other production-related services. This show takes place from March 6th-8th, 2019.
CFE MANUFACTURERS TRADE SHOW: Meet over 20 manufacturers and supporting services who offer sampling production and specialist skills to fashion labels. Browse the array of exhibitors or book in one-to-one appointments with enterprises suitable for your business. Connect with high-end fashion production units and services. The trade show will run alongside luxury fashion fabric show, Textile Forum where exhibitors will be showing more than 70 collections of fabrics for spring/summer and autumn/winter.  This show takes place in the fall (2019 dates TBA).
Textile Forum The Fashion Fabric Show London:  Textile Forum has cemented itself as London's premier sourcing event for luxury fashion fabrics. The show attracts fabric buyers from major fashion retailers and brands, established independent design businesses and start-ups, tailors, craft shops, seamstresses and costumiers.  This show takes place in London from March 13th-14th, 2019.
MUNICH FABRIC START: A dedicated trade show for members of the fashion industry, manufacturers, and suppliers.  Each season large numbers of fashion professionals from across Europe head to Munich to research and source for their new collections.  The next show is January 29th-31st, 2019.
Top Tips for Sourcing-Based Fashion Trade Shows
10 Ways to Prepare for Attending a Fashion Trade Show
4 Forgotten Reasons Why Attending Fashion Trade Shows is a Great Idea for Your Business
Fashion Trade Shows- Selling
Get new wholesale accounts, attend networking events, meet fellow designers, press, boutique owners, and all kinds of sales and marketing-focused industry folks. These are shows you participate in for a cost. For these shows you need to have your packet ready to share with buyers: look book, wholesale line sheet, etc.
Top Tips for Sales-Based Fashion Trade Shows:
Make the Most of Your Trade Show Investment
The Scoop on Trade Show Participation
What to Consider When Participating in Fashion Trade Shows