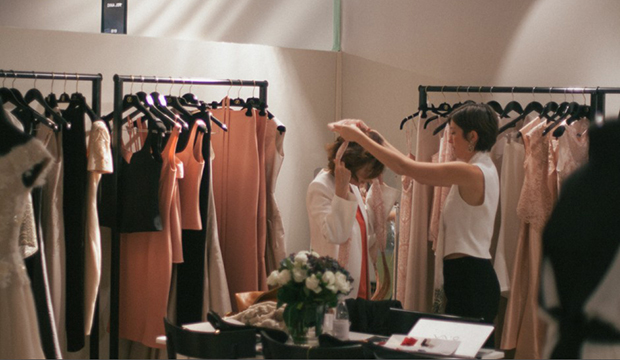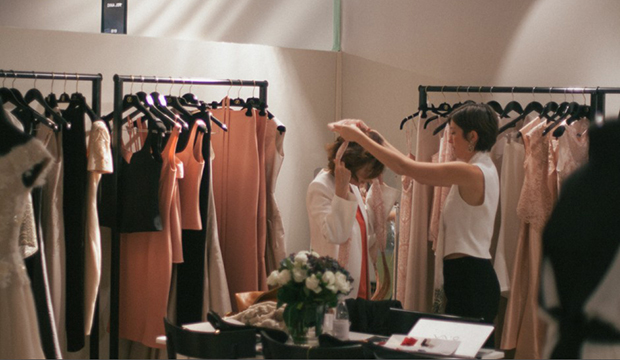 Guest post by Kajal Sanghrajka, founder of Kajal London, a start up specializing in distribution and online retail of designer and vintage eyewear based out of London and New York. 
Last week we discussed everything you should think about when it comes to tradeshow participation as an emerging designer.  While there is no right or wrong answer, ff you do choose to make the investment and sign up for a show– please for the sake of all things important, reap your return on investment!
This is easier that you think. So many people at the tradeshows I visited didn't do the most basic things that cost nothing and yet could generate huge returns.
Top Ten Things You Must Do to Make the Most of Your Fashion Tradeshow Investment
Talk to everyone that walks to your booth! Buyers  and press can easily be disguised. And that guy who on the surface doesn't look the part could turn out to be the head buyer for Saks or an editor at Vogue (first hand experience of this!)
Spend the time on aesthetics – this is so important and one I can't stress enough. Even at Tranoi Paris, supposedly the crème of designer talent, the variation in quality was massive. If your brand is already known among buyers this may be less of an issue but for startups it's critical.
Founders are few and far between at many tradeshows – one of the silver linings of being at the point where you cannot yet afford to hire help is that you have to man the booth. There is nothing a potential client appreciates more than being able to meet and hear from the founder.  At Silmo in Paris, I met the founders of a company called See Concept – three young French guys with energy and enthusiasm and that was more than 70% of the sell on the product. Their booth was packed and nothing can quite replicate that experience.
Sweeteners. And I mean that in the most literal sense. People like a sugar rush especially when they have been traipsing around a tradeshow all day.
Automated order capture – don't lose a sale because the paperwork is slow or someone changes their mind afterwards. Brandboom and a host of other online platforms are making it easier to process orders on the spot.
LOCATION LOCATION LOCATION – Study the tradeshow map carefully and don't rush to buy a booth. A good strategy I've found is getting a spot next to a lunch place – the venues are often in secluded places and everyone needs to eat.
Smile – It doesn't cost you anything. Whereas snooty costs you a lot. You never know who is in that audience or who might tweet about you. Whether it's how great their experience was with you or how bad it was (I've done both).
Take the time to go and meet the organizers where possible  – booth allocation is not a random process and some fashion tradeshows have lengthy application processes. It goes a long way to have a conversation and show you are committed.
Add a personal touch – The most effective booths are not the ones with all the bells and whistles, they are the ones that have a thoughtful personal touch that engage someone walking past. One of the best examples I have seen of this is menswear designer Kai D, who I collaborated at Capsule this year. He put his inspiration board on the table so people could understand the origin and DNA of his product. Everyone stopped to look at it.
Avoid any cheesiness – this includes strange mascots like (I kid you not) large animals such as polar bears and scantily clad dancers jumping around to 80's music. It might be momentarily funny but does little for your credibility.
What kind of tips do you have for trade show participation? Let us know in the comments below.