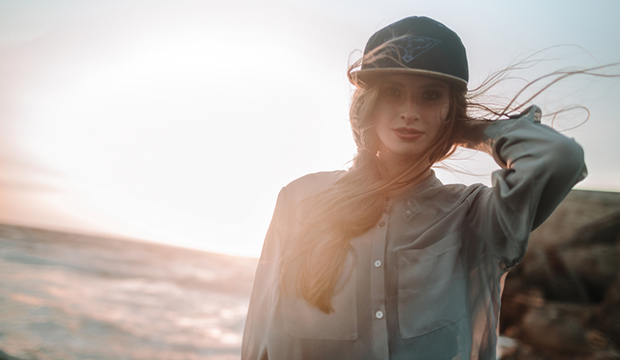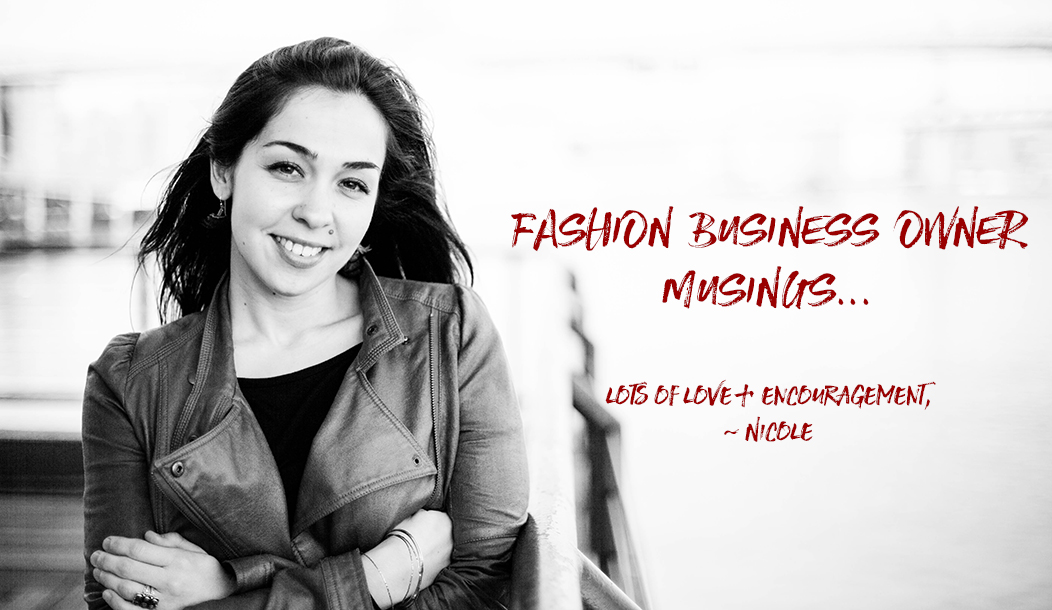 You know that moment when you suddenly see something for what it is? Something that's felt all wishy-washy for way longer than you're comfortable with, but you just couldn't get clear in your mind's eye, and then suddenly it all comes into focus and you're like "Duh, stupid."
It's like, out of nowhere, you just know the right decision. Nothing really changed, but time passed. And apparently the only thing you really needed was a little time.
Let me back up for a second.
I've had StartUp FASHION going for five years now. I and a small group of patient and purpose-driven people have built this website from an ugly-as-hell blog to a full-on community of brilliant and motivated independent fashion entrepreneurs. Since I don't have any kids or anything, this is what I'm most proud of for now.
But for probably the last few months or so, I've been thinking about my work and in what ways I see it evolving over the next year. I love StartUp FASHION and have no intention of stopping what we do. But I started to feel like I was missing something. I couldn't quite figure out what that was, or why it was. But, none the less,  it was. I needed to figure out what the hell was going on.
This scared the hell out of me. I'm thinking to myself, "What the hell is wrong with you? You've worked so hard and there's still so much work to do; you have ideas and goals for StartUp FASHION that you have been working towards for years. Why the sudden thoughts about doing something else?"
Has this ever happened to you?
I'm not talking about when things are going wrong and it all feels hopeless and you're considering giving up. That, we all go through, it's part of the definition of entrepreneurship.
No, I'm talking about when things are going right, growth is happening, and you find yourself feeling like something is missing. It is just one of the shittiest feelings. Honestly. I felt like I would let people, one of whom was myself, down. I felt like I was on the verge of giving up something that is still so very important to me.
So I of course started worrying. Which stressed me out. My shoulders and neck become all twisted and funky and my right leg went on regular, prolonged bouncing campaigns that made my entire desk shake and probably freaked out the people downstairs.
I had to figure out what was up and fast.
Which brings me back to my moment of clarity. Through all the stress and worry and doubt and embarrassment I was feeling, I finally realized something.
YOU HAVE BUILT YOUR LIFE INTO WHAT YOU WANT THUS FAR AND THERE'S NO REASON YOU CAN'T CONTINUE TO DO SO.
I asked myself "what do you want?" and then I answered myself. And, ladies and gentleman, it was that simple. When I answered myself, I suddenly understood why I was feeling the way I was and what I needed to do about it.
Everything felt so clear, it was like I could suddenly see through the air. For a while it had felt so thick and cloudy and I like I didn't know what direction I was stepping in. Then it just stopped.
Here are the two things that have evolved:
I want to scale back my approach to StartUp FASHION. By that I simply mean that I don't want to have a large team, multiple managers, an office in the city, or any other large scale approach to running the business. Instead I want a smaller lifestyle business (mind you smaller doesn't mean lacking significant revenue). I want to keep my home office, my one assistant, and spend my time in the community, as much as working on growing it. My joy comes from interacting with our members and writing my thoughts and advice for our blog readers. The bigger I was trying to make StartUp FASHION, the less I got to do these things. And it was causing me to fall out of love with this business.
The other thing I learned is that I miss making. I miss weaving, dyeing, sewing, creating tangible things and I need to introduce making into my life again. Whether it turns into a business again (like it was 10 years ago) or it simply remains a hobby, I need to dedicate time to it my life. When I first stopped making due to lack of time and focusing solely on StartUp FASHION, I didn't really feel the loss. But lately I've been mourning my years of weaving and creating and I want it back. I'm no longer willing to forgo this  part of my passions in order to be "laser-focused". (Eye-roll worthy entrepreneurial term)
Yes, you have to be committed to your business and focus on your goals, but for some of us there's more to life and work than just one thing and we shouldn't be terrified of that possibility.
I think the lesson here is that we focus on these brands we're building, and the business becomes the only thing in our lives (except hopefully for family) but does it have to be this way, really?
Instead, we should take regular accounts of how we're feeling, what we want, and where we'd like to go. Don't forget to ask yourself "What do I want?" often, and not be scared of the answer you give yourself.
All my continued love and encouragement,
-Nicole