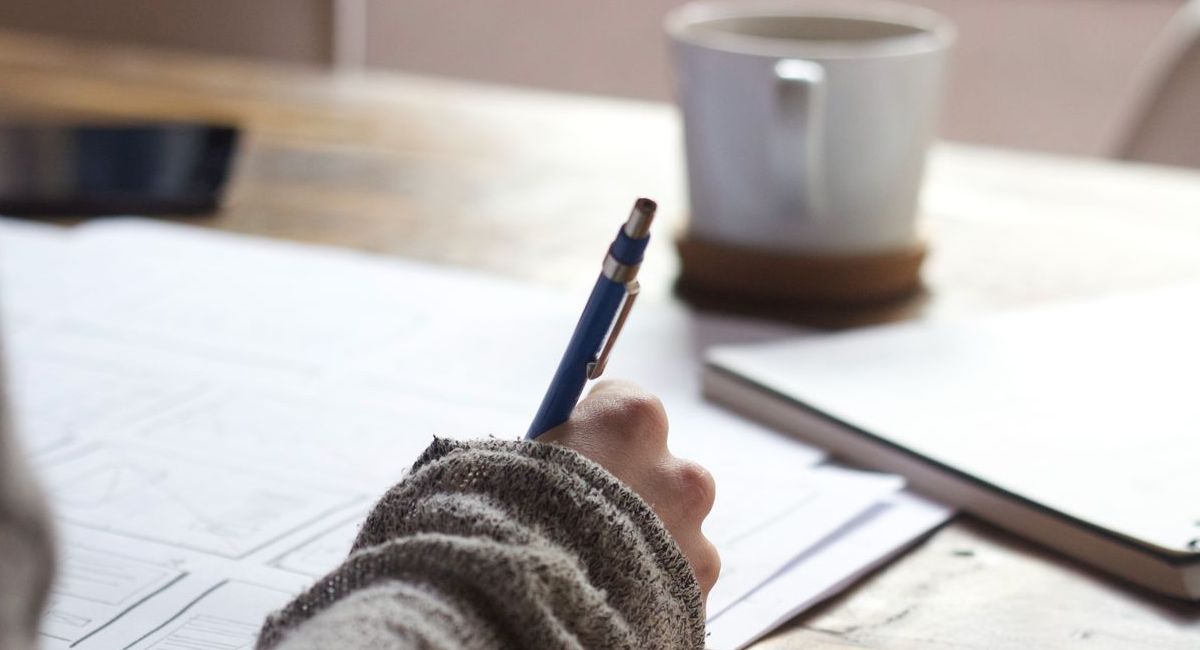 Are you intimidated by the thought of a sales pitch? You're not alone.
While a seasoned professional make sales look easy, many budding fashion entrepreneurs are overwhelmed by the sales process. Luckily, those who take the initiative to learn a few simple sales techniques soon find they have nothing to fear.
If you are uncomfortable selling your creations, all you may need to increase your confidence is a compelling sales pitch. A well-crafted sales pitch can mean the difference between missing an opportunity and making a connection. Best of all, the right sales pitch won't feel forced or awkward. Here's how:
Summarizing the Value of Your Brand
Since your sales prospects have likely heard many sales pitches, its important to create a compelling narrative that clearly communicates the value of your brand.  You may find it reassuring to know that the days of the long, drawn-out sales pitch are gone. People just don't have the patience for long-winded presentations, whether that prospect is a corporate buyer or a shopper at a local event.
When crafting your sales pitch, it's important to remember that most purchases are made to solve a problem. Your prospective customers want to know how your designs fulfill a need or remedy a pain point.
Before you can craft a compelling sales pitch, you need to be able to summarize the value of your brand. You can begin gathering details for your summary by making a list of the needs fulfilled by your designs. After listing those needs, go back and identify exactly how your designs are the solution to those needs. Once you have identified this value, consider the following suggestions:
Tailor your pitch to each prospect. Take the initiative to identify how your products benefit your specific audience.
Differentiate your brand from the competition by identifying what makes your brand unique. For example, indicate if your designs feature easy-care fabrics or cater to the needs of a specific demographic.
Use language your audience will understand. You'll likely want to craft several pitches that you can adapt to the needs of your audience while staying true to your brand. Save the industry jargon for conversations within your colleagues.
Stay on target. Your prospect may be less interested in your list of achievements and personal accomplishments than you realize. Customers want to know how your brand benefits their business.
Rehearse your sales pitch with the help of your friends or colleagues. While rehearsing, keep in mind that you should not sound overly rehearsed or unnatural.
Ask open-ended questions, meaning nothing that can be answered with a "yes" or "no," that lead your potential customers to your solution. Genuinely listen to the answers. Your prospect may lead you to relevant points you had not previously considered.
Crafting a Compelling Sales Pitch
Your sales pitch should help you establish a relationship with your intended audience. That relationship begins by knowing who your customers are and what they need. Before finalizing your sales pitch, learn everything you can about your prospect. Do your research, investigate. If you are meeting with a company representative, you can begin your search by viewing their website and social media presence.
Before meeting face to face, making that call, or sending an introductory email, it's important to have a clear purpose for making your pitch.  Define what you hope to accomplish, whether trying to close a sale or schedule a meeting.
Remember, the goal of your sales pitch is to identify how your designs help your prospect solve a problem. Once you have identified the features and benefits of your designs, you are in a much better position to craft a compelling sales pitch. Your sales pitch could include:
How your company has evolved, your purpose, your values, or what motivates you
An offer of an enticing solution
Examples of success stories of those benefiting by your brand
A Comparison of your brand to the competition (without bashing the competition)
A conclusion recommending the next step in the process or a clear call-to-action
Varying Your Sales Pitch According to Your Communication Method
The goal of your sales pitch is to communicate your value. Although the goal remains the same, the communication method you select can have a direct influence on the way you communicate that message. Consider creating a separate pitch for each of the following situations:
The Face-to-Face Sales Pitch
When pitching face-to-face, pay close attention to your vocal tone, body language, and facial expressions. Introduce yourself confidently in a brief sentence, highlighting the details of who you are and what your brand represents. Give others in the room the opportunity to do the same.
Prepare your opening statement, but be prepared to answer questions. If you decide to use visual aids in your presentation, it's important to ensure the visuals are not detracting from efforts to establish a relationship and engage in meaningful conversations.
Once you have delivered your newly crafted sales pitch and answered questions, don't' pack up and leave without having a clear plan. If your client decides to think over your proposal, you may opt to schedule a follow-up meeting.
The Over-the-Phone Sales Pitch
A sales pitch made over the phone is quite different than a pitch made face-to-face. On the phone, you have less time to win people over. Since telephone pitches are often the first method of contact with potential buyers you need to make every minute count.
Many sales professionals prefer using a script when pitching over the phone. While there is no harm in scripting, keep in mind that searching for your next line could throw off your game. Preparation is key. Avoid being long-winded and get to the purpose of your call while focusing on key points that may generate interest.
When speaking on the phone, the sound of your voice makes an impression. If your voice tends to go up an octave when you are nervous, practice until you can keep a  calm, cool tone and try to avoid speaking too fast.
The Digital Sales Pitch
Email sales pitches can be tricky. Of the emails that manage to make it through spam filters, a huge percentage go unopened. Most people generally dislike generic email, so be sure to keep the content of your communication personalized.
Email recipients commonly base their decision to open or discard email by the subject line, so your subject line should pique curiosity without revealing that you have anything to sell. Once opened, your attention-grabbing opening should tell a compelling story and appeal to the needs of the customer.
In the main body of your email, provide enough information to compel your reader to continue to the main point of your message. At this point, you can take the opportunity to set yourself apart from your competitors and demonstrate brand value. Conclude your email with an invitation or call-to-action indicating what you hope to achieve through communication.
Crafting a Compelling Pitch Builds Confidence
If your potential customer decides your product does not suit their needs at this time, thank them for their time, remain professional, and respect their decision. Whether successful or disappointing, follow up within 24 hours of your conversation with a written expression of your appreciation and acknowledgment of any agreed-upon next step.
When you begin working on your sales pitch, you may initially find the process a bit overwhelming. Once you have defined your objectives and the value you offer, the process gets much easier. With practice, you will gain confidence pitching in person, over the phone, and in written communication.