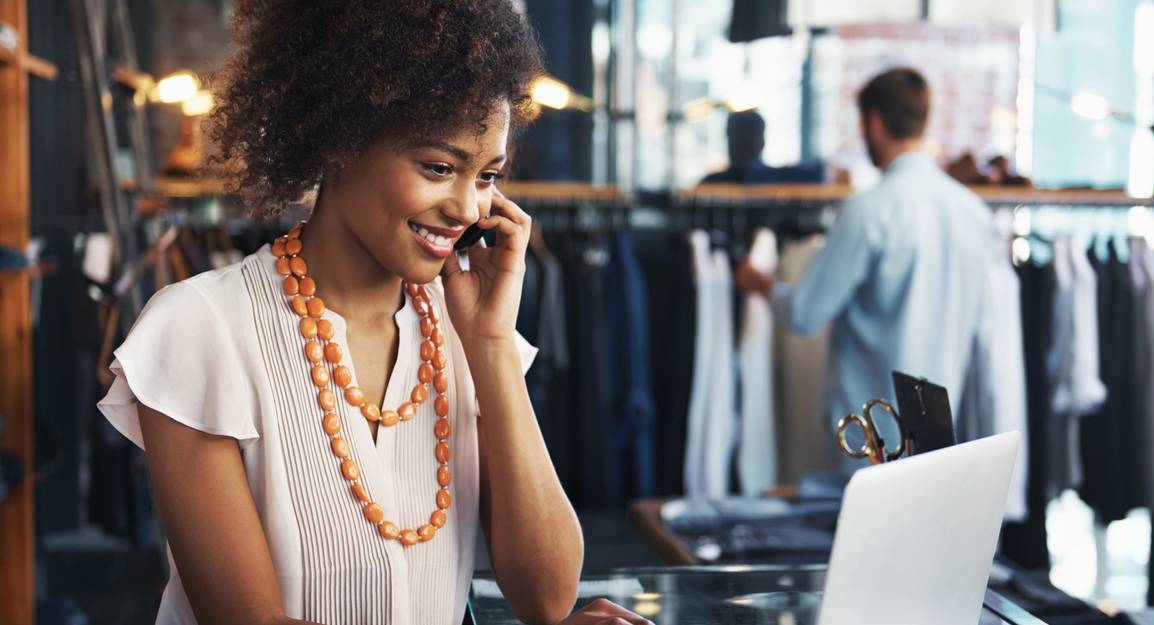 Launching a fashion business is a huge step. From the earliest days, you want to make sure you're setting yourself up for success. Unfortunately, many people get caught up in the excitement and make significant errors that can impact the future of their fashion brands.
Are getting closer to launching a fashion business? Make sure you're avoiding these critical mistakes.
Mistake #1: Ignoring Data and Analytics
It's all too easy to think that you know best. You have fantastic, creative ideas. You have friends and family members–or even a few close followers–who are already interested in your brand and what you have to offer. Not only that, you're excited and ready to launch.
Unfortunately, getting ahead of yourself can mean missing out on critical data that could help you succeed with launching a fashion business.
Well before you launch your brand, take a look at the data. You need to know things like:
Who your target audience is
What type of clothing do they actually want and need
Their approximate budget
The type of marketing that is most likely to reach them
What incentive do they need in order to try new brands
The more you know about your target audience, the better you can shift your marketing and your products to accommodate them–and the greater the odds that your brand launch will be a success. If you don't know your target audience, on the other hand, you may find yourself struggling to reach your goals.
2. Mistake #2: Trying Every Marketing Tactic Under the Sun
There are a lot of potential marketing options out there. You can use social media, market to magazines, try pay-per-click advertising, create display ads, and a host of other options. When you have a brand new fashion brand, however, you can't afford to spread your marketing too thin. Instead, keep these key details in mind.
Know your marketing budget.
You need to have a solid idea of how much you have to spend on marketing: the actual funds you have available. While your budget may change as you get your brand off the ground, especially if your launch is successful, you need to start with a budget that allows for the funds you actually have available.
Evaluate your target audience and where you're most likely to reach them.
Consider where your target audience most often spends their time and what type of marketing is most likely to reach them. Get a good feel for what type of marketing is likely to achieve the best results. Knowing your target audience is critical to ensuring that you direct your marketing where it will make the greatest impact.
Focus your efforts on a few platforms.
Chances are when you first launch your brand, you have a relatively limited marketing budget. Spreading your marketing out over multiple platforms has several disadvantages. First, it means that you're not getting the visibility you could if you focused on a few key areas.
Second, it may mean that you're spreading yourself too thin by trying to keep up with it all–and that means that no platform is getting your best efforts. Instead, focus your marketing efforts on the platforms that are most likely to have an impact.
Shift your marketing efforts according to your results.
Keep an eye on the results your marketing efforts generate over time. Is there a platform that simply isn't performing as well as you would have liked? Are you struggling to attract customers from a specific source? Shift your marketing efforts as you get a better feel for your results–and let go of platforms that aren't working for your brand.
Mistake #3: Rushing the Branding Process
When you start your fashion brand, you're often focused on your products. You have fantastic ideas for designs, and you want to get them out there as soon as possible.
Rushing the branding process, however, could lead to disaster. You may end up with a name, logo, or other identifiers–colors, fonts, etc–that don't really reflect your brand or how you want customers to perceive you. Instead, take your time! Sleep on any solutions that you come up with. Ask for input from trusted individuals, whether within your target market or friends and family members. Ask questions like:
What type of brand do you think this logo represents?
Would you be interested in learning more about this brand?
Which of these logos do you like the best/are you most likely to respond to?
Take those answers into consideration before settling on any branding content.
Mistake #4: Trying to DIY Everything
When you launch your own fashion brand or clothing line, you will likely have to wear a lot of hats and take care of a lot of things, especially in the beginning. However, that doesn't mean you have to do it all on your own!
You can be a fantastic fashion designer, but you may not have the skills to handle finance, marketing, or many of the other tasks that you might have to take on–and trying to do it yourself could cost you money, visibility, and more.
Instead:
Evaluate Your Strengths
What are you good at? What skills do you have? You may uncover surprising skills and capabilities as you grow your brand.
Admit Your Weaknesses
If you know that there's an element of managing your fashion brand that you won't be good at, admit it! While it's fine to expand, learn, and grow–and that's certainly something you should do on this journey–admitting your weaknesses will make it easier to find others who can take on those tasks for you, which may help better set you up for overall success.
Find Quality Individuals or Companies to Fill Those Roles
Outsource the tasks you can't take on yourself, whether it's marketing, content creation, or financial management. Remember, you can't do it all on your own–and choosing the right people to fill those roles could make all the difference for your brand's overall success.
Are you ready to launch your fashion brand? Want more advice about how to get started? Watch this free class that dives into everything you need to think about when launching your fashion business.