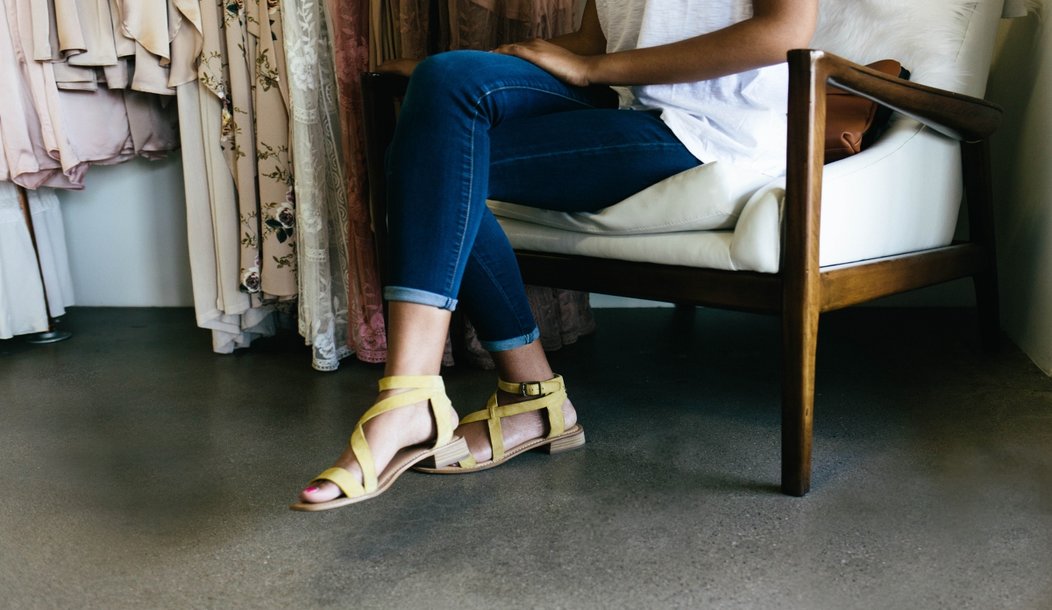 Great news: you made a sale, you ship it out, and you're thrilled that you've got a customer! And then . . . you get the dreaded return request. Returns can be incredibly frustrating when you're running your own fashion startup. It's important to start thinking about how to reduce returns on your e-commerce sales right away. Once you add up your shipping costs there and back, re-packaging, customer service time spent, and customer acquisition costs, returns can really add up to cut into your profits.
While returns are not entirely unavoidable as a fashion startup, there are absolutely things you can do to minimize the number of returns you get.
First, let's address a few of the top reasons that customers return their purchases. If you're seeing returns due to customers getting the wrong item or damaged items, that's a problem to solve with your operations department. If you dropship or have a warehouse pick and pack for you, then you need to discuss quality control with that third party. On the other hand, if you're shipping out of your own space, you need to enact some quality control steps in your own packing and shipping process.
However, if the returns are primarily coming from customers who say the product didn't fit or didn't look or feel like what they expected it to, we've got a few tips for you to reduce returns.
Make sure your product description is informative and accurate.
One of the top reasons for customer returns is that the product isn't what they expected. You can take steps to avoid this by including important details about your designs on the product page.
Write details into your product description that are important to know before purchasing. Provide measurements for sizing, a size chart, or a line about whether someone should size up or down if they're a half size. Consider how your designs might be worn and give context. For example, if your dress isn't lined, you might want to mention that it should be worn with a slip. If your sweater is made for a loose fit, say that in your description. Your customer shouldn't be surprised when they open the package and try it on for the first time.
Use photos and video to your advantage.
Use imagery to give your visitors the kind of information they'd typically look for if they were shopping in a brick and mortar store. Add more photos, from every angle, and close-ups of the material or important details like clasps and buttons.
Add video of a model wearing your design, so you can show how it moves and fits onto a body. Zappos, for example, does a great job of showing videos of their team wearing the shoes, but also holding the shoes in their hands to show important details like shoelaces and insoles.
Offer customer service before checkout.
Now that policies for returns have become so customer-friendly, it's common practice for customers to purchase an item even if they have a few remaining questions or hesitations about it, just to try it on in the comfort of their own home. But by making your customer service available for questions just before someone adds to cart, or just before they check out, you can ensure that you're getting those questions answered.
Try adding a chat popup when someone is on the product page, or a direct link to ask a question to customer service. Yes, you might convince someone not to purchase one of your designs every once in a while, but that person was probably a lot more likely to be unhappy and return their purchase anyway. They'll be thrilled to experience such great customer service and you'll have avoided a poor experience, making it a lot more likely that they'll buy something else later on.
Read your customer reviews and take them into consideration.
While the customer may not always be right, you might start seeing a pattern with customer returns and realize that there is indeed an issue with one of your designs. It doesn't fit as true to size as you thought, or it doesn't fit people with a certain body shape as well as others. Don't ignore these issues or chalk them up to particularly picky customers.
You can try and get ahead of some of these issues with your product description, but there are others that you might just need to adjust in your designs–whether it's in your current designs or your next release.
Updating and improving your products shows customers that you're taking their opinions into account. You might even be able to convert an unhappy customer who returned her purchase if you fix the reason that she didn't like it in the first place!
Increases repeat purchases from existing customers.
The easiest way to avoid returns is through more purchases from customers who already have your designs and love them. They are more likely to know your sizing, materials, style, and might even purchase multiple versions of the same design if they love it enough! Honestly, who hasn't found a pair of jeans that actually fit perfectly and immediately bought three pairs in case they discontinue the style?
Make sure you're not ignoring your customer retention marketing by staying in touch with your repeat customers. Use social media, email, and retargeting ads to grow your relationship with your existing customers. Entice them with exclusive offers, because it'll cost you less to acquire them and they'll likely have a lower return rate.
—
Have you tried any of these tips to reduce your return rate on e-commerce purchases? We'd love to hear other ideas that have worked for you to resolve such a common problem for fashion startups.