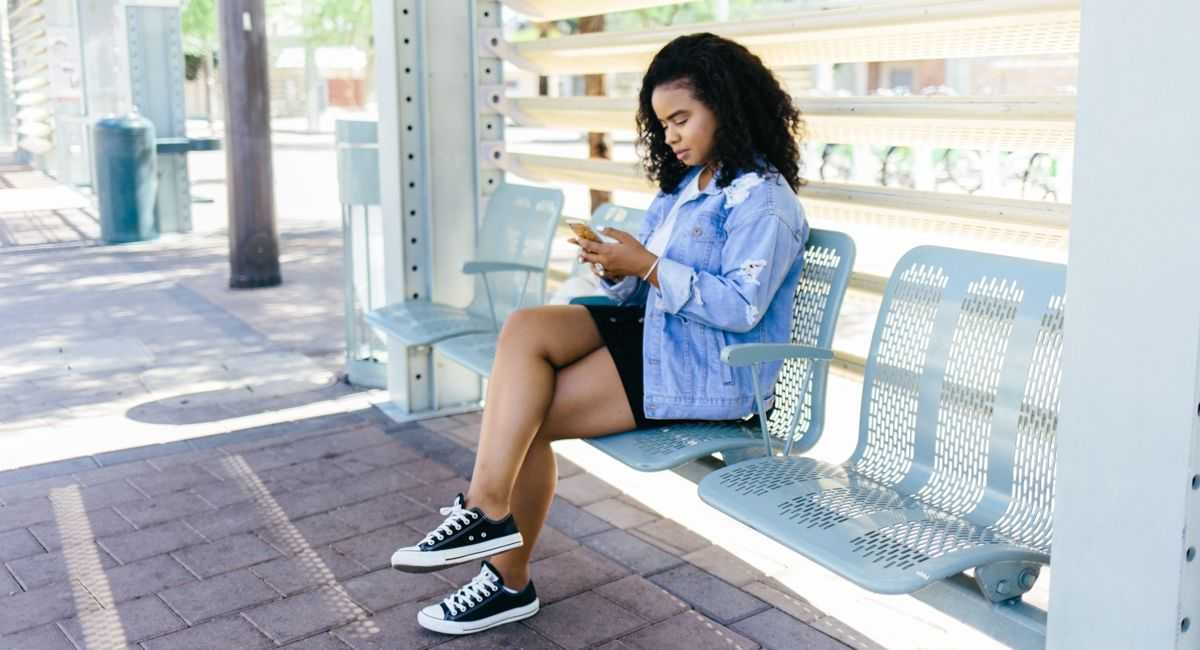 Boasting 1 billion users on the platform, Instagram is a vital part of social media marketing for fashion businesses, whether you're still pre-launch and building your community, or shipping product and growing fast. Instagram Stories can be incredibly useful to telling your fashion startup's story and driving sales too. Especially as the main Instagram feed continues to be more and more curated, Instagram Stories have the opportunity to shine with daily authentic content to connect with your community.
With 50% of businesses using Instagram Stories each month, how can you be sure to stand out and drive real impact to your business? We have a few tips to help make your Instagram Stories shine and sell.
Know Your Objectives
Create a plan for your Instagram Stories with tactics that ladder up to your main objectives. If your top objectives are getting more followers, getting more email newsletter subscriptions, and driving sales for your promotional campaigns, make sure that your content reflects that.
When you come up with new content ideas for Instagram Stories, catalog them by objective to make sure that you're not creating new Stories just for the sake of it. This also ensures that you always have a goal in mind (and therefore, a call-to-action somewhere in your content!).
You can use different calls-to-action in Instagram Stories: swipe up to visit a webpage (a feature that's only available if you have more than 10,000 followers), click profile to follow, screenshot to share to a friend, or shop this product. Feel free to get creative with calls-to-action–but don't expect followers to go through too many steps before they get distracted or bored. We'll talk about a few more of these calls-to-action in detail later in this article.
Be consistent
Consistency is key for any content creation and community-building, and Instagram Stories is no exception. Maintain a consistent brand voice and style when you're publishing content. Simple things like using first person singular "I" vs. first person plural "we" when you're referring to your company, using the same hashtag(s), and keeping to a complementary color palette or font style can go a long way when it comes to becoming a recognizable brand on Instagram Stories.
If you do have exceptions, like a team member or influencer takeover, a special event, professional video, etc. it's ok to change things up a bit, of course. And don't be afraid to evolve your style over time as you learn more, optimize, and grow.
Another key way to keep consistency is publishing cadence. You don't need to publish daily if you don't have the time for it, but publishing at least a few times a week will keep your Stories front-and-center in your followers' minds. Try not to publish twenty Stories in a day, then go weeks without another post.
Program your content
Think about your content in verticals or programs, rather than one-offs. You might share primarily in two or three content categories, such as behind-the-scenes content, sales, and styling tips. These can be informal or you can create series with their own hashtags or names so your community can recognize them (and be excited for when they show up!).
By creating programmed content, you build your brand and set expectations for your audience, and they'll be more likely to respond and engage because of it.
Show, don't tell
Remember that Instagram Stories is a visual platform! You have so much opportunity to showcase your products and your process through video, photography, GIFs, and more. While a talking head video of you speaking to the camera is great to pepper in as a way of introducing you as the founder to your community, you can also think about doing a tour of your design process, or featuring different-sized models wearing your designs.
Follow other fashion brands (and brands in other industries too) to get inspiration for how they use different mediums to share content. People are always coming up with unique, interesting ways to overlay text, edit videos, and use Instagram Story features in creative ways. While you definitely shouldn't copy anyone directly, there's no harm in getting inspiration from their methods.
Use shoppable product stickers
Instagram Stories has rolled out one of the best features for e-commerce brands: shoppable product stickers! For example, when you publish a photo of your designs in your Stories, you can now add a sticker that allows viewers to click on it. They will then get taken directly to purchase that specific design. It's a great alternative if you don't yet have the "swipe up to visit the website" feature.
You'll need to be sure to have an Instagram Business account, and to add your product catalog to Instagram. If you use Shopify or BigCommerce, it's simple to connect to Facebook. Or you can add products through Facebook's Business Manager.
How to use it: once you have your catalog added, pull up a photo in Stories. Tap the "stickers" icon on the top right, and select the "Product" sticker. You can scroll through and find the product you're featuring in your photo, and select it. Now move that sticker wherever you want on the photo, and you're ready to publish!
Try the latest new features
Instagram is always coming out with fun new features to try for your fashion business, like stickers or selfie filters. Stay up-to-date on them so you can come up with creative ways to apply them to your own brand. Don't be afraid to try things out or ask someone how they created something on their own Instagram Stories.
Instagram is definitely putting a focus on helping brands who sell products. Be sure to keep an eye out for more features as they roll out. This way you'll be able to take advantage of these quickly and help drive sales!
—
Are your Instagram Stories working well for you? Share your favorite tips and tricks with us in the comments!