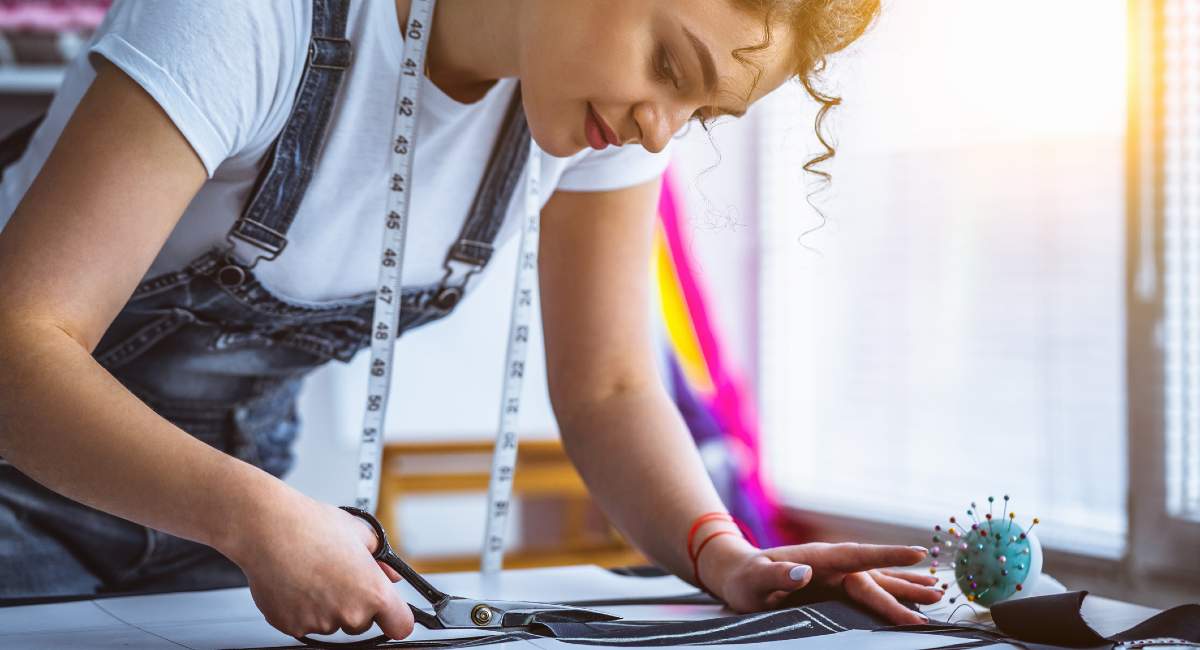 So much work goes into creating the concept and design of your fashion products. Finally being able to see your products come to life in the sampling process is one of the most exciting parts of your product launch journey. 
The fashion product development process requires multiple rounds of samples. Although tech packs provide a lot of information for the factory on how to build your products, the initial sample is what brings your product to life. With the first sample in hand, you and the factory can evaluate the manufacturing quality, the design and construction, uncover issues or complications, and ultimately allow you to see if the product aligns with your vision.
You will iterate through multiple samples until the product and quality align with your vision. Additionally, the factory will be able to provide you with a formalized cut and sew cost based on the sampling process. 
The goal of the sampling process is to get to an approvable sample as quickly as possible. This decreases your cost of hiring the factory for multiple rounds of samples, requires fewer materials, and gets you to production more quickly.
Here I will break down these different sample types for you to understand the process, what to anticipate in the specific sample types, and what you should be reviewing and commenting on in each round. 
Prototype Samples
The prototype samples are the first samples a factory makes in the product development process. They create these samples using tech packs, reference samples, and/or images. They also incorporate any direction given by you in your product development handoff meeting.
These samples are sometimes made with less expensive materials like muslin to test the concept and design. While this is helpful to decrease your sample fabric cost, there may be things you cannot detect by using a fabric that performs differently than your production quality. Keep this in mind for this first round of samples and the materials you end up selecting.
What to Review
Overall Design – Make sure the sample is in line with your overall product vision

Function – If your product performs a function, make sure to test in this stage

Fit – Although this isn't a fit sample, if you notice something is way off, make a comment now so your next sample is closer to being approved

Closures – Review buttons, zippers, and other closure functions and placement
Fit Samples
After the prototype sample, you start the fit review process with fit samples. These samples are made based on the spec provided to the factory in your tech pack. They're meant for you to review the fit and design of your products. 
These samples should be created in your production materials so that you can review the products in their actual fabric quality. This helps eliminate the chance for surprise issues with production. 
For new products, I would anticipate at least 2 rounds of samples. This is industry standard and part of the development process. If you need to go beyond 2 rounds of samples, an in-person fitting review should be conducted to make sure that everyone is on the same page. 
What to Review
Compare Sample Measurements to the Spec – Make sure the sample was created based on your tech pack and within tolerance 

Fit – Review the fit of the product and how it feels when being worn

Construction – Confirm that you are happy with how the factory is constructing the seams on the outside and inside of the garment

Function – Again confirm that your product performs how you need it to
*Some factories use their prototype samples as their first fit sample. In that case, you would review your prototype sample as if it were a fit.
Pre-Production (PP) Samples
These PP samples are created once you have approved the fit of the products in the fit sample round. They're made using all production materials. PP samples should be your last samples to review prior to production.
It is critical to meticulously review the PP samples because the approval at this stage locks you into the design for production. It's very costly, both in time and materials, to make changes after this sample round.
What to Review
Compare Sample Measurements to the Spec – Make sure the changes in the fit sample round were made in this PP sample

Fit – Last overall review of the fit

Construction – Confirm the garment is constructed as directed through the fit process

Branded Trims – Many times the PP sample is the first time to review your branded trims on the garment
*For those with large size scale ranges or specialty sizing, I suggest requesting PP samples in a variety of sizes in this round. You don't necessarily need every size, but a sampling of missy, plus, petite sizes can catch issues with size grading you wouldn't notice otherwise. 
Top of Production (TOP) Samples
These samples are taken from the production. They should be updated with all of the comments and modifications from the prior stages. TOP samples are great production references to keep for future production.
Because these are the first samples with all approved modifications and in actual materials and trims, many brands use these samples for marketing purposes instead of paying for another round of samples. 
What to Review
Comments & Modifications – Make sure all changes requested prior to the TOP sample were addressed

TOP Measurements – Make sure all measurements are within tolerance to the specifications
Understanding the sequence of product development samples and what to review should help you feel more confident in the sampling process. This way, you'll be able to achieve quality production that aligns with your vision.