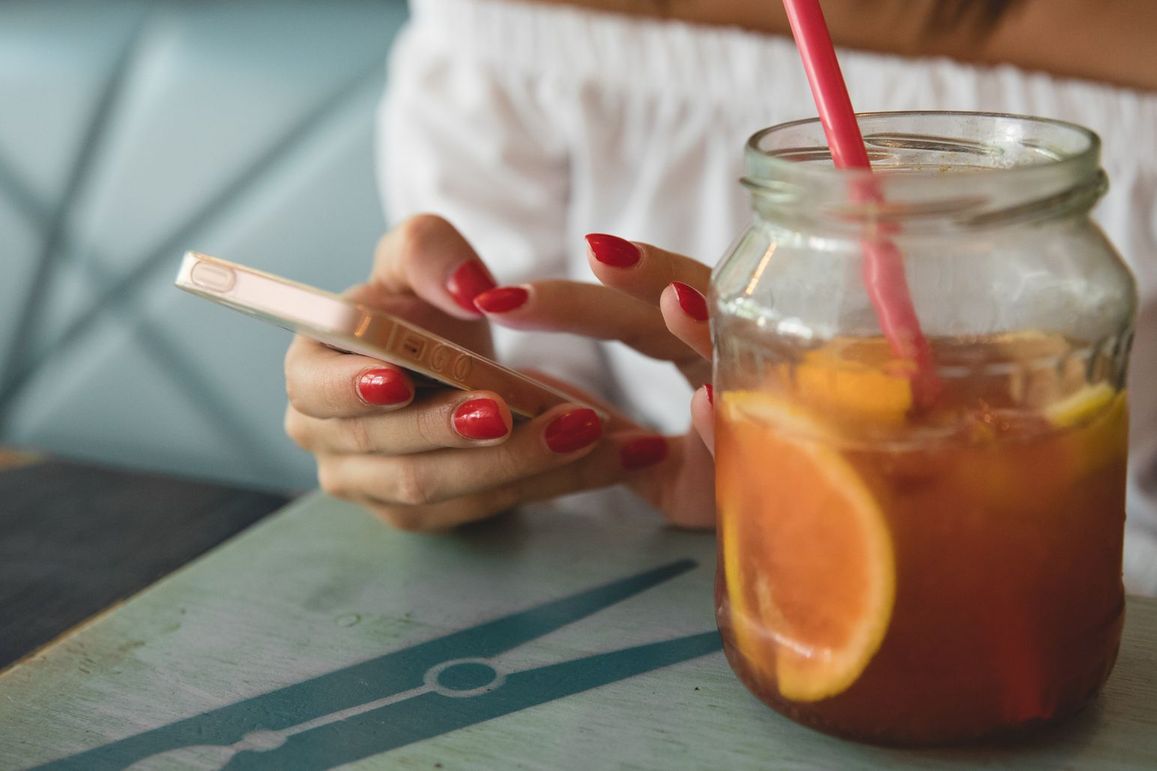 Social media audits are a great practice to get into once you've launched your fashion business.  No matter how long you've been running your social media strategy, it's helpful to go through a social media health checkup to stay up-to-date. 
Audits can sound boring or scary, but it's really just an opportunity to take a step back from the day-to-day grind of social media and make sure that you're creating content and engaging with people in a way that aligns with your goals. 
A social media audit is your chance to determine if your social strategy is working, that you're actually doing things according to your strategy, and if you need to make any adjustments. At each step of the way, you should take notes in a document. At the end, you can review it all and summarize your key learnings. 
Let's get started!
1. Review your strategy and objectives
Start with reminding yourself (or whoever is performing the audit) about your goals for social. What are the KPIs (key performance indicators) that you wanted to track, and how are you measuring success? Are there any milestones you intended to hit by this time? Which channels have been your priority? As a fashion startup, you are likely focused on Instagram and Pinterest, and maybe Facebook or Snapchat, but there are always new channels popping up! 
In addition to the numbers, review your strategy when it comes to your brand messaging, voice, tone, and content ideas. Keep these in mind as we dig further into the audit.
2. Overall page metrics
Each of your social channels should have a place to download analytics. The numbers that matter to you will depend on your KPIs, but as a jumping-off point, make sure you're getting metrics like weekly/monthly follower count, engagement rate, and publishing frequency. 
It's helpful to put these all in one spreadsheet so you can compare one social channel's performance to another's, or compare one month's performance to another's.
Ask yourself questions like: Is my page growing in followers? When do I see the most growth in followers, and why? Is my engagement rate improving? How often do I publish content, and do I see better engagement when I publish more or less? Which social channels drive the most engagement, clicks to my website, or sales of my designs? Am I investing time and resources into the ones that are doing the best? 
3. Post metrics over time
You should also be able to download a list of posts from the last 30, 60, 90 days, or more. For your top social channels, you should do a content deep-dive to understand what type of content resonates best with your audience. 
Look at your post metrics, including likes per post, engagement rate per post (likes, comments, shares), click-through rate, and sales. 
You can cut this up so many different ways, but we recommend charting your key metrics over time (weekly is a good place to start). How does your post engagement rate look over time? What about your click-through rate? As your follower count grows, you might see engagement rate slow down, which is normal, but you should also keep an eye out for sharp drops and try to understand why they're happening.
4. Post metrics by content category
If you can, take the time to categorize your posts by type. Here's an example: you might have four different types of content that you typically publish to Instagram: outfit inspiration, user-generated photos, new product releases, and sales promotions. 
Go through the last 30-90 days and categorize each of your posts. Then, you can look at these categories to see how they perform in terms of engagement, click-through rate, or sales. It's good to diversify the types of posts you have, but you can definitely increase the proportion of posts that are driving the most sales. 
You can also categorize by media type (photo, video, carousel, link), photography style, captions, etc. Do what fits best for your business and your content.
Also, look at your top and worst performing posts. Are there similarities among these, in terms of what type of content it is, what you wrote in the caption, or even when you posted it? What can you do to replicate your top posts or avoid your worst posts?
5. Audience demographics
Did you know that you can learn so much about your audience based on who follows you on social channels? Facebook, Instagram, Twitter, and Pinterest all have audience insights pages that gather overall demographics and behavioral data about your followers. 
Good questions to ask yourself when you're diving into these pages: How does my audience compare from channel to channel? Where's the overlap? Is the content I'm publishing to each channel relevant to the audience that's there? 
You can also use this demographic and behavioral data to grow your audience. Now that you have a better sense of your audience, figure out where they are most likely to discover you. Events, email newsletters, and other fashion businesses are great opportunities to reach specific demographics and find partners to collaborate with. 
6. Ensure your profiles are up-to-date
Take an objective look at each of your profile pages as a whole. Make sure the cover images, profile images, profile descriptions, and links are updated, consistent, and on-brand. 
It can be easy to forget to update these as you grow your business, adjust your branding, or come out with a new line of designs, but don't forget that your profile pages are a great extension of your marketing. 
7. Summarize your learnings to create next steps
Now that you've reviewed all your performance and social profiles, look through your notes and summarize the top learnings. More of this type of content, less of that. Post more frequently in the mornings, and post sales on Sunday afternoons. (These are all just examples, of course! It will depend on what your data tells you). 
Figure out what the best next steps are. If there is content you need to create, put together a plan for that. Update your content calendar and cadence. And finally, set a plan for your upcoming social media audits! 
—-
Have you done a social media audit for your fashion startup yet? We'd love to hear what you learned from it.