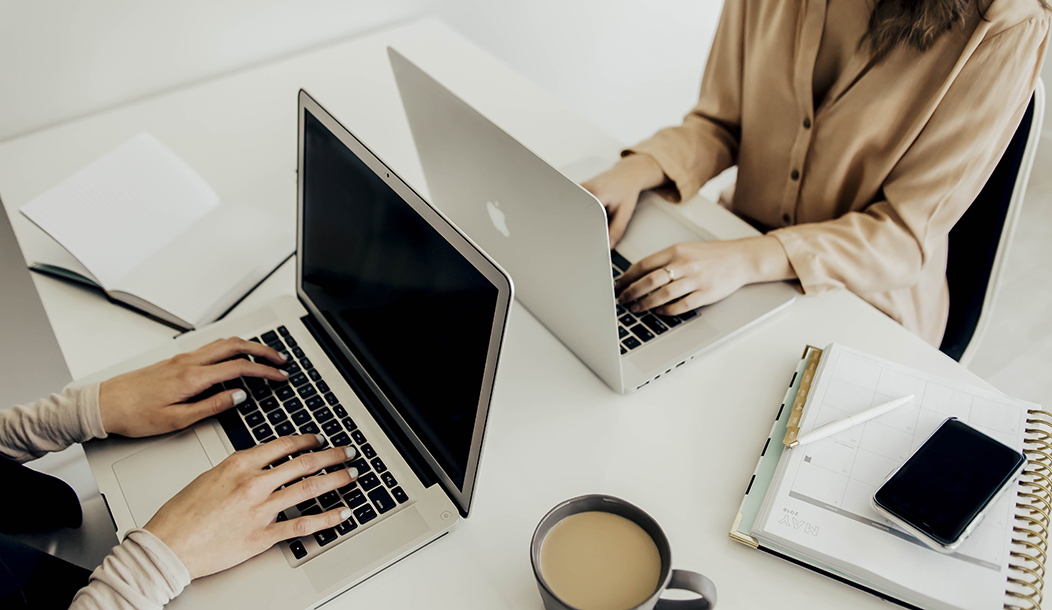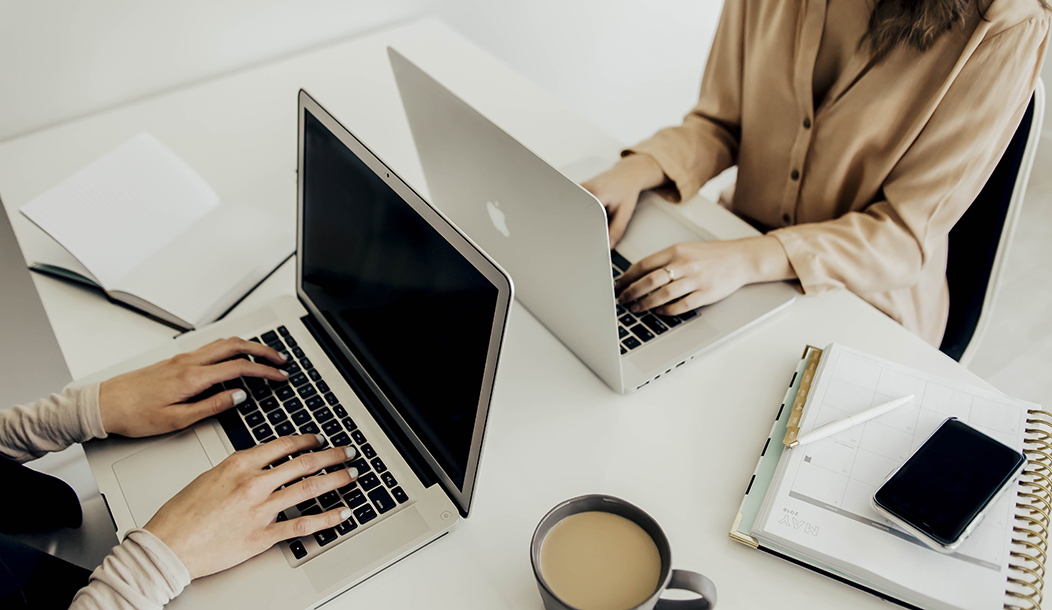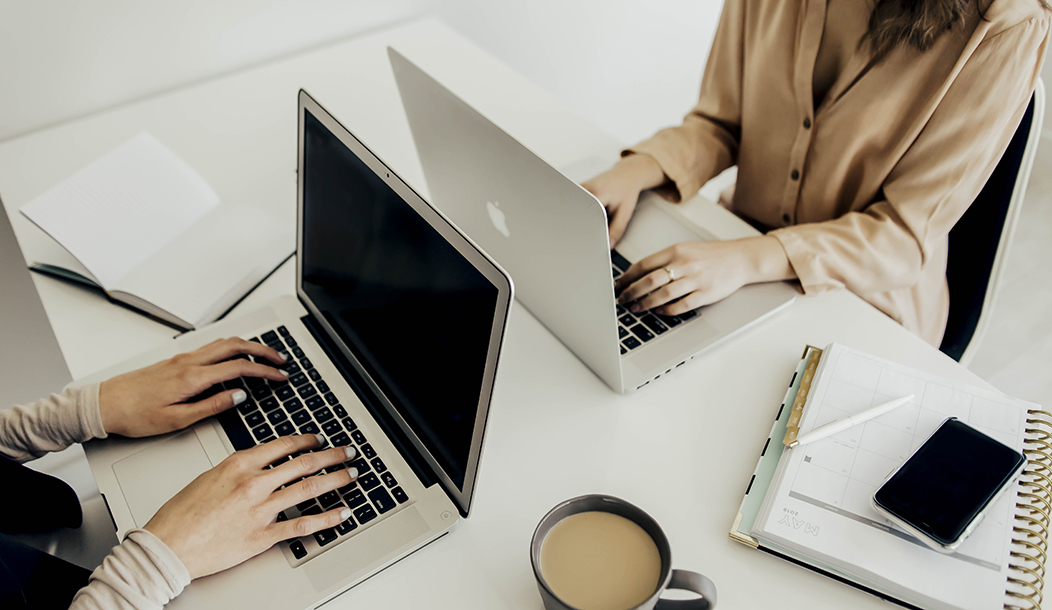 We've all heard that content is king, and chances are that you are already leveraging some form of content marketing for your fashion brand. You might have a blog, you could be sending emails, and you're most likely on a few social media platforms like Facebook and Instagram. If you have content (which you should), you need a plan for how to produce and publish it, by channel. You need an editorial calendar.
Content should be cohesive and focused, while being distributed in the right tone for each audience. I often see startups going to opposite ends of the spectrum when it comes to editorial content: either every channel has the exact same repeated message, or the channels feel like completely different people are writing the messages (which might be the case!).
Planning ahead is the key to keeping thing consistent, and making sure there's time before publishing to approve and revise.
It can be difficult to keep track of so many moving parts when you already have so much going on, but putting a regular editorial content planning meeting in place is a great way to develop some consistency. Plus, it'll ensure you don't wake up the morning of a major promotional holiday like Cyber Monday and realize you've forgotten to create any content for it.
Define Your Content
If you already have a content marketing plan in place, what are your content marketing channels? This will include your blog, of course, but should also take into consideration your email, social channels, Youtube, Pinterest, even printed materials like catalogs.
Build a Calendar with Your High-Level Themes and Important Dates
Figure out the important milestones, launch dates, and any other important events to add to your calendar. As a fashion business, things like New York Fashion Week, the Oscars, and other fashion-focused pop culture happenings may be important for your brand. So spend some time thinking about those. 
Your editorial calendar should also include "can't-miss" dates that you need to create content for, like a new product release, or a holiday promotion. And it can also include seasonal themes and ideas for content. For example, you can add in fun "holidays" like National Puppy Day or National Pizza Day to take advantage of content opportunities, especially for social, if they fit with your brand.
Get this calendar skeleton set up (ideally) one to two months in advance, and use it as a guide for the next step. You can use a real written calendar, a whiteboard, or my personal favorite, Google Docs, to set this up. Keep it simple!
Brainstorm, Brainstorm, Brainstorm
Set a monthly meeting to sit down and think through your content ahead of time. Whether it's just you, or you have a team that can bring ideas to the table, it's good to make sure you put it on your calendar so you don't put it off.
Remember, there are no bad ideas in the brainstorming phase! This is not the time to say no to ideas because "there's no time," "that's too expensive," or "that didn't work last time." Just keep moving and adding new ideas to the list.
Review your content calendar skeleton and start throwing ideas into a document: blog post ideas, social posts, photo shoots, etc. If you're writing blog posts, what kind of things are your customers interested in reading about in the coming months? What do you think they'll be more likely to click on, or search for? If you're creating Instagram posts, what are the hashtags that you can use, or fun seasonal props that you can shoot with?
Make sure to note what channels you want to create that content for, and don't limit your content to just one channel. If you come up with a great campaign for Mother's Day, for instance, think about how you might leverage content for a blog post, share that to email, and give sneak peeks on Instagram. This doesn't mean that you should post the same photo and copy to your blog, email, Instagram, and Facebook, but rather, that you can have a cohesive and consistent voice across channels while still customizing your content for each one.
Narrow Down and Prioritize
Take stock of the resources you have to create content (budget, people, time, etc.) and start narrowing down your options from the brainstorm. There's no perfect formula for how to prioritize your content, but a good rule of thumb is that approximately one-third of your content should be bigger, integrated campaigns that are distributed across a majority or all of your channels.
When you're thinking about your resources available, make sure to remember how elements like development resources and outside vendors will affect your timeline and budget. Some content can be created the day before posting (last-minute social content is usually a great example of this), but professional photo shoots will likely require at least a few weeks of planning.
Sometimes, it helps to work backwards for larger content productions like video or professional photography, to get to a comfortable timeline.
Speaking of last-minute content, don't feel tied to your content calendar if things change. You should leave a little room in your budget and your calendar for jumping on trending opportunities, and you can always push more evergreen content in favor of a more timely piece of content if you decide it's worthwhile.
Delegate (if you can) and Execute
Set owners for every piece of content you're creating. Decide how far in advance you want each element to be created before its publish date. You want to bake in enough time to test links, make last-minute edits, and run final drafts by someone on your team, or a trusted friend, especially if it's a larger campaign.
Planning ahead will save you time and resources as well, particularly for things like photo shoots. You'd be amazed how much social content you can create in a one day shoot, if you plan your props and styling ahead of time to make sure you have relevant content for multiple themes.
Good luck with planning your editorial calendar! Keep coming back to it and reviewing it on a regular basis to make sure you're on track. It's important to take a step back and look at it from a high level as well, to call out if you're overdoing it in one place. For example, looking at your calendar as a monthly view should give you a sense of if you're doing too many, or not enough, promotional offers, or if your emails have been too focused on one product line over another.
Remember, it's a learning process that you will be able to continue to improve on, so don't be discouraged if it feels overwhelming at first. Start small with your most important channels, and you'll eventually add on more and more as you and your team grow.