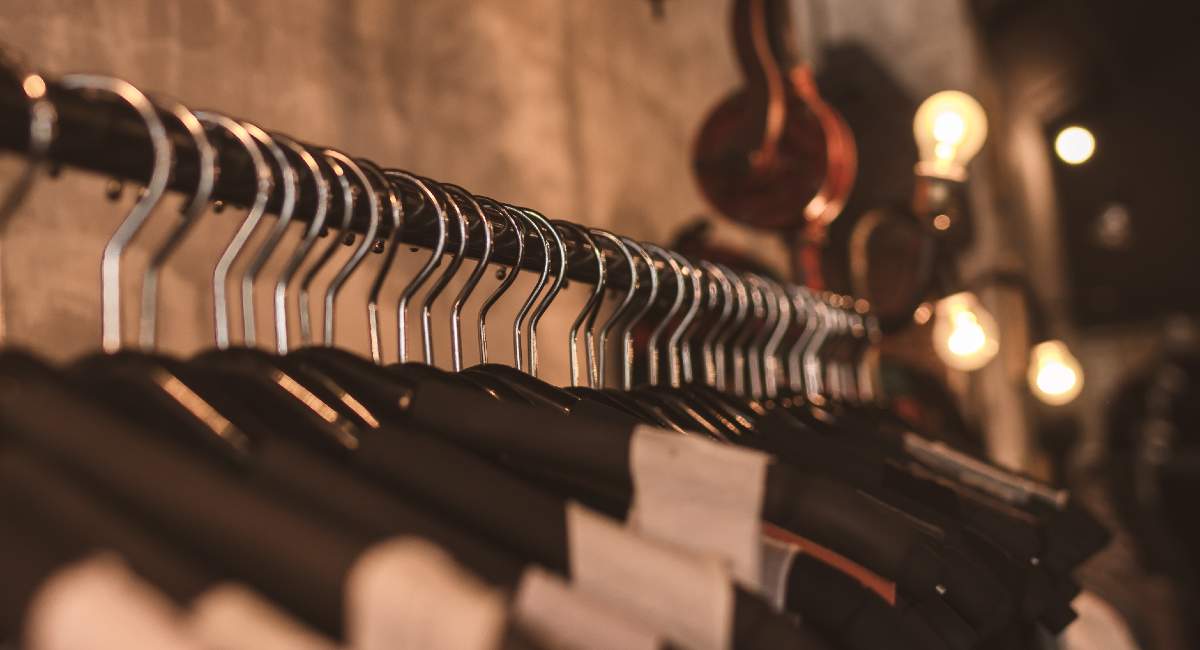 A trunk show is a great way to get your brand directly in front of the customers who are most likely to fall in love with your styles. These events are perfect for inviting in-store personnel or specific customers so that they can preview your latest designs, see what's coming next, and make purchasing decisions before you make a broader, more public release.
It's no wonder you approach those trunk shows with a combination of nerves and excitement. After all, you want to be sure that you make the most out of them!
Try some of these ideas and tips to make the most out of your trunk shows as a fashion designer:
1. Choose the right location for your trunk show.
Traditionally, trunk shows–which, luckily, are no longer held out of the trunk of your car, at least most of the time!–are held in boutiques or stores. However, depending on your unique brand and your target audience, you can choose to hold a trunk show almost anywhere that will attract your target consumer.
Are you a maternity brand? You might want to consider setting up at a local pregnancy aerobics class. Do you have an activewear brand? Consider setting up at a local yoga studio, gym, or even dance studio, depending on the type of products you offer. Do you have a line focused entirely on kids? You may want to set up at local Mommy and Me events, or even set out your brand at a local daycare. Get creative and choose a location that works well for your brand. Approach those businesses directly–you don't have to wait for them to contact you!
2. Don't underestimate the possibilities offered by a virtual trunk show.
2020 showed us, if nothing else, that many of the events that we thought could only take place in person could be hosted virtually, too–and trunk shows are no exception. Advertise your trunk show in places where you know you can find your target audience, consider offering a deal or discount to the patrons of local businesses who advertise your designs, and then take it online!
Take clear photos, write out great product descriptions and information, and make sure you've put together a stunning lineup that will be sure to pull people in. It may surprise you just how much attention a virtual trunk show can attract–and how much it can increase your sales, since guests may have more time to browse.
3. Include special event pricing for your guests.
Nothing attracts customers like the idea that they're getting something special. Special pricing for a trunk show can help push shoppers to make purchases that they might otherwise put off. After all, they're better off getting those products while they're on sale!
Consider what incentive you can afford to offer. Keep in mind that if you're hosting your trunk sale in a business, you may already be losing some of your profits to the store–often 25-50% of your sales. You don't want to undercut your profits, but you do want to offer the kind of incentive that will encourage buyers to come check out your products and buy more in the future.
4. Tailor your event to the location, the season, or a special theme.
In order to make the most of your trunk sale, try specifically tailoring your event to your current audience.
Is there a special event or holiday coming up?
If you're holding your trunk show at a dance studio that has an upcoming recital, for example, you might want to highlight backstage wear or leotards–or special outfits that the dancers might like to wear as they slip out from backstage after the event.
If you know there's a holiday coming soon, from Halloween to Christmas, Valentine's Day, and more, target that holiday in your marketing and your designs. Don't forget about important upcoming days, like back to school season or the beginning of summer!
Focus on the upcoming season.
It's tempting, when you hold a trunk show, to bring out everything. After all, you want to see how interested buyers respond to all of your designs! However, you may find that it's much more effective–both in terms of space and in terms of sales–to focus on the upcoming season and the clothing your buyers are most likely to need then.
Someone who is torn between two outfits might choose to purchase both, but someone who is torn between three or four might put back all but one–or even decide to take longer to think about it. Furthermore, for a trunk show, you have a limited amount of space in which to display your designs. You want to make sure each one has its chance to shine, so focus on what's coming!
Don't be afraid to try out a special theme.
Is there a theme that's been making its way through your designs lately, from a specific piece of literature that's acting as an inspiration to a specific color that you're using more often? Consider bringing it to your trunk show and highlighting it. Your buyers might just have as much interest in your theme as you do!
5. Connect with a local charity or cause to help increase your reach.
Connecting with local non-profits is a great way to improve your standing in the local community and show consumers exactly what you have to offer–and why they should trust your brand. Consider donating a portion of your profits, or a certain type of sales, to a non-profit that fits the ideals of your business.
Connecting with a local charity is a great way to let them know that you care about many of the same causes they do. Highlighting that organization as part of your event is also a great way to help draw some attention to it.
Trunk shows are an amazing way to help expand your reach and get in front of clients who might not have had other opportunities to check out your brand. With these ideas, you can expand your trunk show and make the most of it!