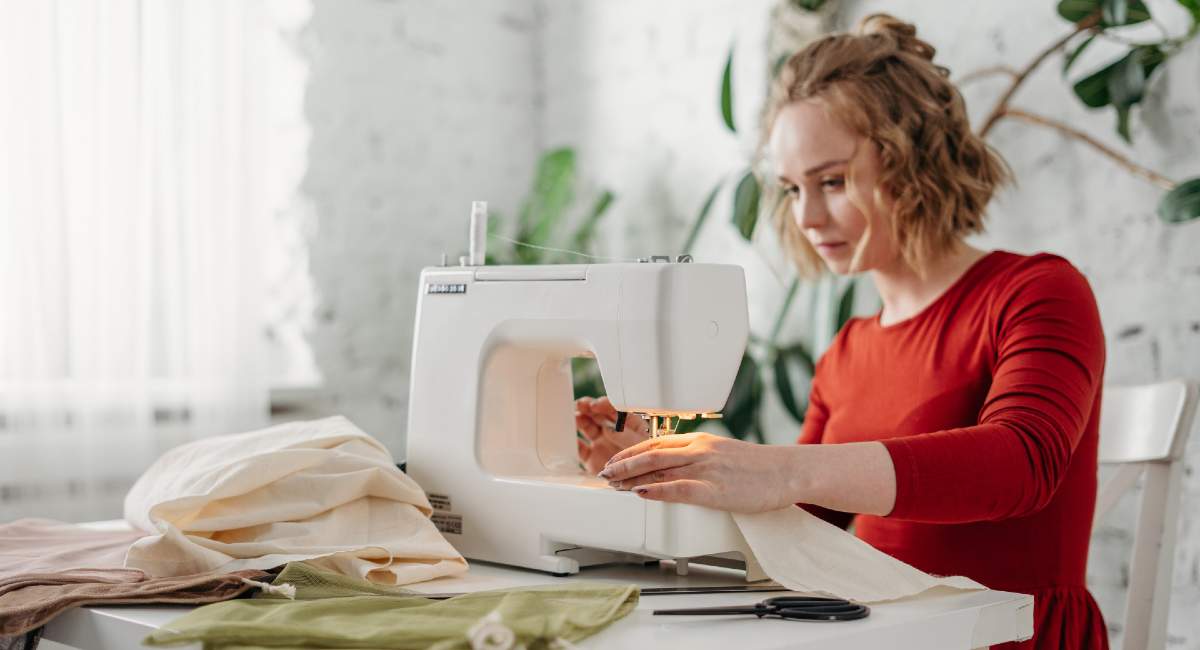 As a business owner, learning how to define your fashion target market is critical. You need to know who you're selling to: what type of content they respond to, what they want to know about your products, and what benefits you can offer them. It doesn't do you any good to create the perfect product, only to discover that your price range or your materials don't fit the needs of your target market–or to find that you are marketing to exactly the wrong place.
Sometimes, you may step outside the box in just the right way, only to later discover that you've failed to get it in front of the right audience. As you get to know your target audience, on the other hand, you'll often find that you're in a better position to grow your fashion brand.
Try these strategies for figuring out how to define your fashion target market.
Define Your Fashion Target Market: Start with the basics
Before you define your target market, start with the basics. What is the approximate age range of your target market? Keep in mind who you're advertising to as well as who you're selling to. For example, if you're selling kids' clothes, you're marketing to both the kids (who need to like a piece of clothing in order to wear it) and the parents (who are the ones, generally speaking, who purchase the clothing).
Are you marketing to a specific gender? What about location: does your target market live in a specific area? Once you know who your target market is in a general sense, you can narrow it down more fully.
Consider your target audience's discretionary income
Once you've taken a look at who, in general, you're marketing to, you need to know what funds they may have on hand to spend on clothing. Some pieces of clothing are necessary. Business professionals, for example, need reliable business wear; and kids, of course, will grow out of their clothing on a regular basis. Likewise, if you're marketing a line of athletic wear, you may already know that your target audience will need to replace theirs on a regular basis, since athletic clothing can wear out quickly.
However, it's important to know what discretionary income your target market has on hand. If you have a boutique line, you may need to market to individuals who have more disposable income. On the other hand, if you're creating a brand designed to appeal to people on a budget, it's equally important to know how to define that corner of your market.
Get to know your target audience's interests
For some fashion designers, your target audience's interests are a huge portion of the clothing line you've created. For example, if you've created a line of geeky clothing, you might know that your target audience is highly invested in specific fandoms. If you design athletic wear, there may be specific pursuits that you know your target audience enjoys. Yoga pants and running shorts may serve a range of functions, but they're also frequently worn by people who are interested in those specific activities.
As you get to know your target market's interests, you may also answer another key question: are they interested in fashion? Some people are genuinely interested in clothing that will help them look and feel their best, and they want to stay on top of the latest trends–and you can use that as part of your brand.
Learn about the problems faced by your target market
As you get to know your target audience, you'll also have the chance to answer this key question: What problem does your target audience have, and how can you solve it?
If you're marketing to a fashion-conscious market that wants to embrace the latest designs, you want to make sure that you're always at the top of your game and the top of your industry–and that's an important problem to solve for those individuals. On the other hand, your fashion line might solve other problems specific to your target market.
Athletic wear, for example, might solve the problem of bunching, or allow freedom of movement while helping your wearers feel confident. A children's clothing line might help with stain-resistant fabric or tough designs that will withstand heavy play–or it might remove many of the sensory problems that some children have with clothing, creating a more comfortable product that kids are more likely to love.
A line of business wear might help your target audience look and feel more confident, increasing the odds that they will secure those vital sales. The better you know your target audience, the better you can show off how your features benefit them–and the more features you can incorporate that will benefit them in the future.
Take a look at the brands your target audience is already buying
Many of the members of your fashion target market are already buying items from brands similar to yours. Who are they–and why are the members of your target market looking at those brands? What do they have to offer? As a fashion designer, it's important that you stay aware of your competition–and, just as importantly, what sets you apart from them.
Carefully review the brands the members of your target audience are already buying. Consider the benefits and drawbacks to those brands, and why your target market should consider choosing you instead. Then, you'll be able to answer key marketing questions for your audience and provide them with the information they need to make those decisions.
Consider what platforms your target market is most likely to use
In order to direct your marketing appropriately, take a look at the platforms your target market is most likely to use. Where do they communicate with friends and loved ones? What social media platforms do they use? What apps are they connecting with on a regular basis? Where do they shop? The more you know about where your target market already is–both online and in person–the better you can craft your marketing materials to meet them where they are.
Defining your target audience is a critical step in launching your fashion brand–or in helping it to grow over time. Like your designs, your target market is fluid and changing–and keeping up with it is an important part of ensuring that your brand continues to grow. With these key steps, you can better define the target market for your fashion business so that you can continue to create designs that will delight them.